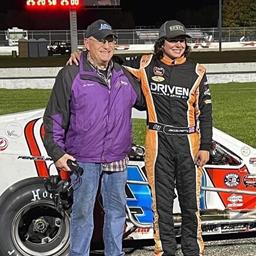 1/6/2023
Modified Racing Series
---
Welcome To Milton CAT as 2023 Title Sponsor
January 2023 –
We here at The Modified Racing Series are both excited and extremely appreciative to announce that Milton CAT is stepping up to become the Title Sponsor for our 2023 Series. Milton CAT has been a race sponsor for several of our events over the past 3 years and has decided to join in a partnership with The Modified Racing Series.
Founded in 1960, Milton CAT is a longtime fixture in the equipment industry in the New England and Upstate New York area with 14 locations to support their customers with sales, rentals, parts, and service that are second to none.
As The Modified Racing Series moves into its 20th season, we are
looking forward to this new marketing partnership to propel us forward and to help showcase Milton CAT and the Caterpillar brand for its support of New England Motorsports.
"With so many of our customers and employees involved in
motorsports and the MRS, it just makes a lot of sense for us. We enjoyed the races that we were a part of last year and look forward to an expanded role in the coming season", commented Milton CAT Director of Communications Dean Swartz.
We look forward to working hard to promote Milton CAT the
Caterpillar brand to the race fans throughout the New England to learn more about Milton CAT visit https://www.miltoncat.com
Please follow us on Facebook at The Modified Racing Series MRS, on the web at https://www.themodifiedracingseries.com or on Instagram
@ modified_racing_series
---
Submitted By: William Doucette
Back to News