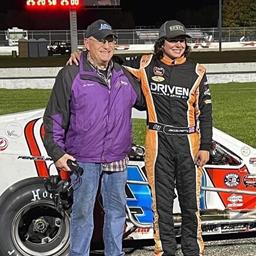 9/30/2023
Modified Racing Series
---
Rules Adenddum for Thompson
Notice to all Competitors the tire policy for the Milton Cat Modified Racing Series event on October 6th at Thompson Speedway will be a 4 (four) race NO CHANGE TIRE !!!
Competitors must qualify and race on the 4 same tires and the must be purchased at the authorized tire supplier the day of the event.
Also if a competitor has a flat tire and does not have a scuffed spare the tire must go on the front position and stay there for the duration of the event , also the flat tire must be brought to a MRS Official ASAP and stay in his possession until conclusion of the event.
---
Submitted By: William Doucette
Back to News