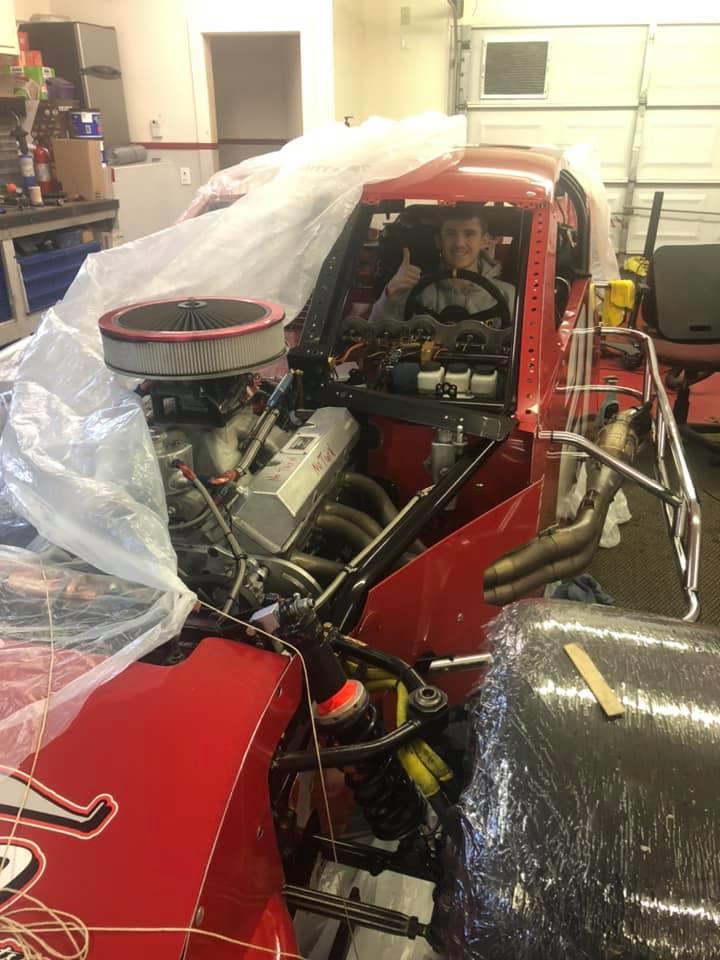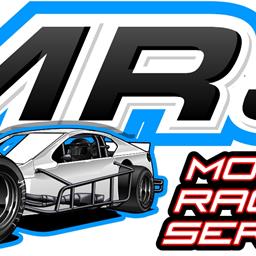 6/15/2021
Modified Racing Series
---
LEGENDARY CAR OWNER ART BARRY RETURNS !!!!
FOR IMMEDIATE RELEASE
Tuesday, June 15, 2021
LEGENDARY CAR OWNER ART BARRY MAKING A SPECIAL RETURN TO MRS SATURDAY AT BEECH RIDGE WITH GRANDSON TYLER BEHIND THE WHEEL
SCARBOROUGH, ME- Race two of the Modified Racing Series season, which takes place at Beech Ridge Motor Speedway on Saturday, will mark a debut of 15-year-old Tyler Barry, competing in a Tour-Type Modified for the very first time. It's a dream come true for the 2019 INEX Legends Cars World Champion in more ways than one.
To make his Modified debut is actually secondary to having the opportunity to drive for his grandfather, New England Hall of Fame owner Art Barry, in the familiar red SPAFCO Chassis car. Barry will be just one of several young drivers in Saturday's field with aspirations of making their mark in pavement Modified racing for years to come.
"It's going to be a special day to drive my grandfather's car in a race," Barry said as he was helping father Ken and grandfather Art prepare the car for Saturday's 75-lap special event. "I've always dreamed of racing my grandfather's car. I have watched my dad work on the car thinking of the day that I could finally drive it myself.
"It's fun to do for me, with the generations from my grandfather and my dad. It's cool to race with the Barry name. A lot of fun in the car, and doing it with my grandfather and my dad. I work on the cars I've driven, doing general maintenance. I'm starting to learn about the setup with my dad and grandfather teaching me about that."
The learning process actually began at age seven, when Tyler began a racing career in go-karts. He then moved on to Bandalero's, Legends Cars and most recently in SK Lights Modifieds at Connecticut tracks in Waterford and Stafford Springs, finishing second in his most recent outing at Stafford this past Friday. One day prior, a successful test session at Waterford in grandpa's car set the stage for his debut this weekend.
"He adapted into the big power pretty quick," Ken beamed while speaking about his son's test session at the Waterford Speedbowl. "We turned some pretty competitive lap times down there on Thursday night. I wouldn't be afraid to go down there and race him at the bowl because I think he would be pretty good.
"We just want to run all of the laps at Beech Ridge and get as much seat time as we can get. I think it's pretty cool that he is going to get to put his name on the roof of a car that has had some pretty impressive names on it. If we can run all 75 laps and be there at the end of the race I will be tickled pink."
The list of drivers who have driven Art Barry owned cars includes NASCAR Hall of Fame driver Mike Stefanik, Bobby Santos, Jeff Fuller, George Kent, George Summers, and also a season with John McKennedy that earned them the Modified Racing Series Championship in 2012. Now the next generation Barry will get his opportunity behind the wheel, and nobody will be more proud of what is about to take place on Saturday than Tyler's car owner.
"Big difference going from the Lights to tour-type though," Tyler admitted after his Waterford practice laps. "When you step on the throttle it puts you in the seat. You can feel the motor, the tires and everything going in the car. I learned a lot about the setup, and got the car pretty close to what we wanted for Waterford, and we got some good notes for Beech Ridge too."
Saturday's "Welcome to the Beech 75" for the Modified Racing Series will be the proving ground for Tyler Barry and the rest of the Modified teams hoping make history at the famed one-third mile oval, as they race for and extra $1,400 in added bonus money as well, provided by "The Racing Guys" and Maurice's Enterprises.
Race time is scheduled for 4:00 PM for the Modifieds and a full slate of Beech Ridge Saturday Super Series events. For more information log onto themodifiedracingseries.com or beechridge.com, and check out their social media pages for further updates on race day.
---
Article Credit: Kevin Rice /Area atuo
Submitted By: William Doucette
Back to News